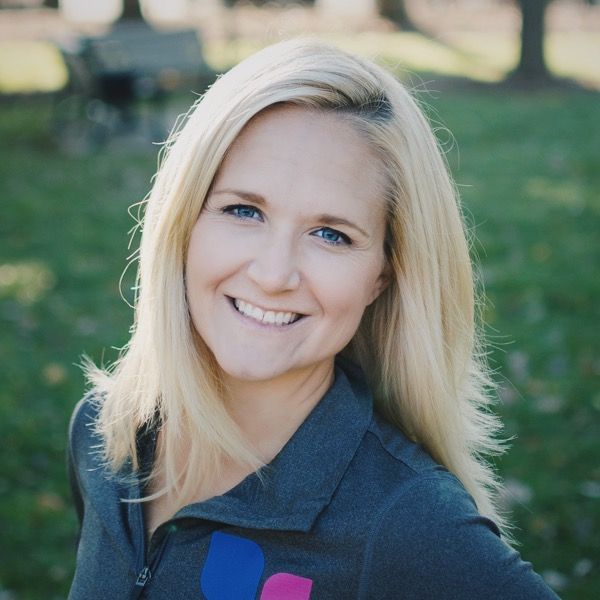 About Lisa Hillman
My FIT4MOM journey began at about 3 a.m. on a November night. I was up feeding my 3-month-old twins and browsing through Facebook trying to stay awake. A friend's post from another neighboring franchise popped up in my feed about this class she had been to called Stroller Strides. Fitness is a passion of mine and I had to see what this was about. One click led to another which led to another. Suddenly in the early morning hours, I found myself filling out an application to be an instructor! What was I doing?? I already had a job I loved. I was in my 12th year as a PE teacher. I had 5 kids and that included these 3-month-old twins! I loved fitness though, and even more, I loved being a mom. My husband and I are both PE teachers and both very active. We love to workout. I was finding it more and more difficult to workout as each new child entered our family! Stroller Strides was such a brilliant idea!! Moms get to workout WITH their kiddos. What was even better was the sense of community that FIT4MOM fostered amongst its owners, instructors, and clients. The next day I found myself clicking more links. I was doing every bit of research I could on this company called FIT4MOM. Then it happened… I suddenly found the link that said "Is there a franchise in your area". I clicked and sure enough, there wasn't. Of course, I filled out the application and then worked on a presentation for my husband as to why this was something I needed to be doing in my life. There were some amazing fitness communities in our town, but nothing specifically for moms. And motherhood is a time when women need other women more than ever! For me, I was always so lonely after I had my babies and I never understood how I could feel so lonely when I was bringing life into the world. I would long for adult conversation and I would long to not feel "jiggly" again or feel judged when I was working out.
That night I sat down with him- with presentation in hand- and said "So there's this new thing I want to do… there's this company called FIT4MOM and they are all about moms and fitness and community and I really think there needs to be a franchise in Oswego and I want to open it." Immediately he said, "That sounds awesome, let's do it." Although I never got to present the rest of my presentation, we both knew this was something our community needed.
I opened my franchise in January of 2015. I was not your typical franchisee. I was working part-time as a teacher, I had five kids, and the training I went to was only my second "class" of FIT4MOM I had ever participated in. I was five months post-partum and I struggled those training days. But the moms that were there were more than encouraging and I never once felt like this was something I shouldn't be doing. There was NO judgment and it felt amazing. I started Body Back first and quickly filled my first session. I was going to be happy if 5 moms signed up: I had 13 Founding Moms. Within the month, I had Stroller Strides up and running. My classes went from 3-4 moms attending to quickly averaging 8-10. Moms were making connections, kids were having fun, and most importantly, I was helping them reach their fitness goals. This past summer, my business exploded. Since January 2015, as I am writing this in November of 2016, I now currently have close to 30 Body Back members, 20+ Stroller Strides members, 5 FIT4BABY inaugural members, 5 instructors, 2 managers, and 2 Playgroup captains. Never in my life has my path seemed clearer. This is what I'm supposed to be doing. These moms needed me just as much as I needed them. I have purpose for what I do and my kids see a strong mom boss that is helping other people and spending more time with them.